Upgrade Or Downgrade Your invoicely Subscription
If you are looking to upgrade or downgrade your invoicely subscription, please navigate to the top left dropdown menu and select "Subscription".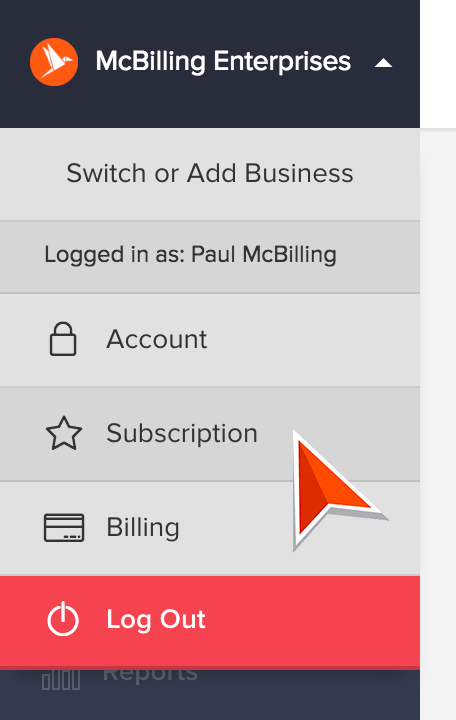 You will then be taken to a page where all available subscription plans are listed. Click "Upgrade" or "Downgrade" below your preferred subscription plan and - if a confirmation popup appears - confirm.
Important: If your current payment method is PayPal and you are downgrading your account, please also make sure to log in to your PayPal account and manually cancel your active PayPal subscription.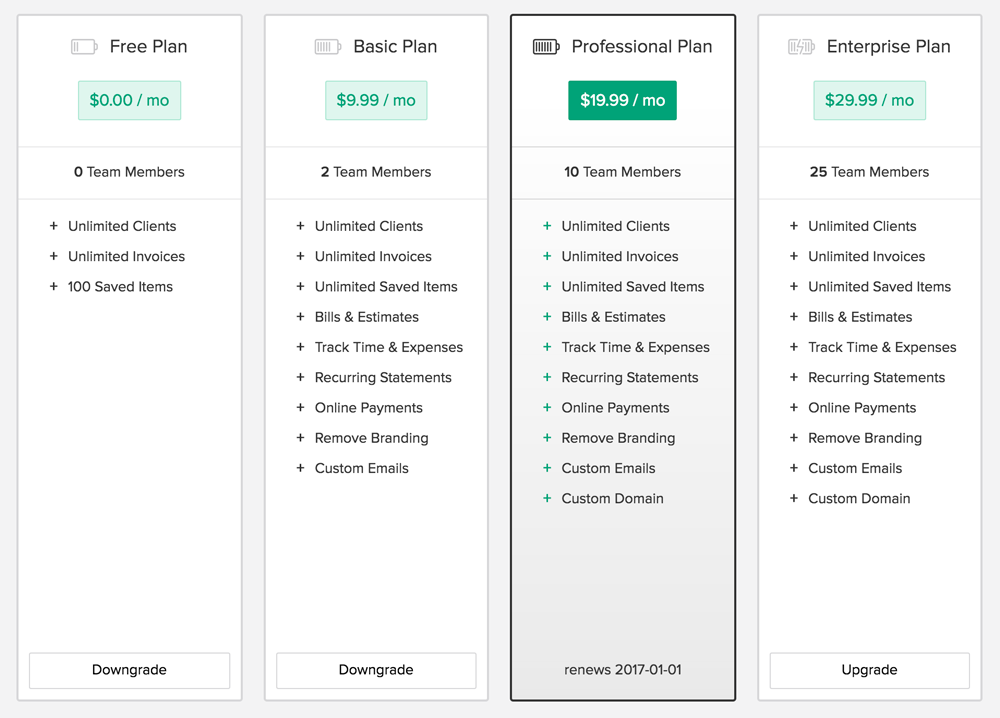 Unsure about which subscription plan fits best? You can compare all plans in detail on our Pricing page »